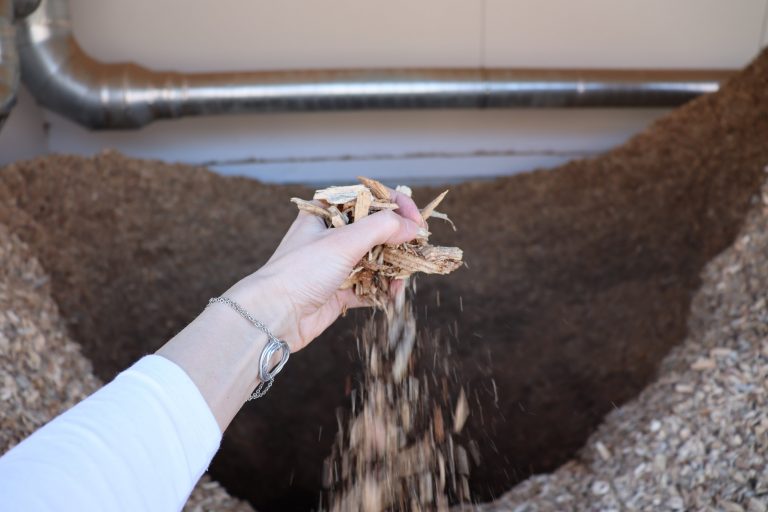 Author: Dušan Kitanović
The market for heating systems in the Western Balkans used to be traditionally dominated by solid fuel appliances which were cheap to buy and supplied with fuel (wood and coal) that were easily accessible for most people. In the last decade with the introduction of pellet stoves and boilers and more recently with the whole range of other alternative heating sources, the circumstances changed. Gradually, the buyer's mentality started to shift towards cleaner and more efficient solutions. Unfortunately, due to financial  constraints that the majority of the Western Balkan population is facing, the old solid fuel heating systems are still present in large numbers and continue to represent a serious hazard to human health and the environment.  
There were many initiatives to promote and incentives replacement of old wood and coal powered stoves with new, cleaner and more environment-friendly technologies. Most of these initiatives failed due to inadequate financial support and inappropriate choice of proposed alternatives which were not feasible for most people. These proposed alternative heating sources were gas boilers, heating pumps, inverter air-conditioning units, solar heating systems and pellet stoves and boilers. Time and their growing market share eventually demonstrated that most people recognized pellet appliances as the most direct replacement option for solid fuel heating appliances.
Burning pellets is the most advanced way to use biomass energy in households. It is considered an environmentally acceptable heating source due to the small amount of ash and CO released through combustion. Pellet fuel appliances are more convenient to operate than ordinary wood stoves or fireplaces, and have much higher combustion and heating efficiencies. 
Currently there are many different standards and regulations which are related to pellet and solid fuel heating appliances. There are European standards but also many countries have some additional requirements (In Germany there is a BImSchV, in France Flamme verte, in Italy Lombardia DGR5656, in Austria ART.15a  BV-G, in the UK Ricardo/DEFRA and many others). Eco-design regulation brings even more restrictive  limits for efficiency and emissions. Regulation 2015/1189 for the boilers has started being  implemented since January 1st 2020. Regulation 2015/1185 for local space heaters is going to be  implemented from January 1st 2022. 
One of the biggest advantages of pellet appliances is their customization potential. In the very near  future exhaust gases emission limits will only get more restrictive and these circumstances strongly favor pellet appliances compared to solid fuel appliances. Automatized combustion in pellet  appliances provides great flexibility and programmability which enables much easier and faster  development of new products. Most coal-fueled appliances were being completely phased-out even before eco-design started being implemented due to the fact that emissions are even worse than in the wood appliances. 
Since the combustion process in solid fuel appliances is mostly determined by its structure and exhaust gases pathway, even the smallest improvements in combustion would  require changes in construction of the stove. Very often, in order to improve combustion, it is necessary to completely redesign wood appliances and this process takes as many resources as to develop a completely new one. This is one of main reasons why wood appliances are slowly losing the pace to keep up with new regulations. 
The most recent calculation shows that heating costs of pellet and wood appliances are almost equal with pellet being even more economical. For example, 80m² area in the house or apartment with average thermal insulation will require about 2.5 tonnes of pellet or 10 cubic meters of wood for one heating season. In Serbia, the average price of pellets is EUR 200 / t and the average price of wood is EUR 45 / 1m³. Wood also requires preparation through cutting and storing which cost about EUR 50 / 10 m³ and drying because it is not possible to buy dry wood. If users wish to have proper functionality of wood appliances, they must buy wood at least a few months in advance so the wood can be dry enough when the heating season begins. Using wood is not only more expensive but also requires considerably more time for preparation.

The ongoing trend shows the process of wood appliances replacement with pellet appliances is intensifying with more and more people choosing pellets every year which led to an increasing number of pellet producers and distributors improving the supply for everyone. 
There are several manufacturers of pellet appliances in the Western Balkans that provide a wide range of products. The market for the supply of pellets is very competitive compared to the other alternative heating sources which are usually dominated by few producers or importers. The following table shows the retail price comparison for different types of pellet and wood appliances: 
| | |
| --- | --- |
| Type of appliance | Retail price in Serbia (EUR) |
| Pellet air stove  | 650 – 1 150 |
| Pellet hydro stove  | 1 150 – 1 700 |
| Pellet boiler 18kw-100kw  | 1 800 – 4 100 |
| Pellet air cooker  | 980 – 1 100 |
| Pellet hydro cooker  | 1 500 – 1 700 |
| Upmarket wood air stove  | Up to 1 100 |
| Upmarket wood hydro stove  | Up to 700 |
| Wood boiler  | 1 000-1 700 |
| Upmarket wood air cooker  | Up to 850 |
| Upmarket wood hydro cooker  | Up to 1 200 |
| Low cost wood air stove  | 120 |
| Low cost wood hydro stove  | 300 |
| Low cost wood air cooker  | 150 |
| Low cost wood hydro cooker  | 420 |
Some estimations show there are at least 3 million old wood-fueled heating appliances that  need to be replaced. In many rural areas some people will prefer to use wood stoves due to the fact  that many of them own forests and wood is basically a free fuel for them. In this case it is important  to provide wood-fueled heating appliances which fulfill environmental norms as an option for such users so they could replace old non-efficient wood stoves with a new and efficient one. Many wood appliances  were redesigned in order to become much cleaner and ecologically friendly.  
There are several other alternative heating sources which could replace solid fuel appliances  to some extent but these heating sources also have some serious limitations that prevent their  widespread use in the Balkans. For the gas boilers there is a problem with natural gas availability. Heating pumps are very expensive and a long term investment with much longer payback time. Solar heating is more suitable for passive usage (sanitary water) than for the main heating source. There are many advocates leading strong campaigns to promote gas boilers, heating pumps and solar heating systems but due to a variety of reasons, most users are still reserved to these alternatives.  
The effects of climate change and global warming are present everywhere and can be seen  even in the Western Balkans region. It is no longer acceptable to buy a heating appliance without considering its global effect on the natural environment, but also increasingly on personal and public health. What's needed is a joint action between i) users, who need to be more aware about more modern solutions and practices, ii) governments, who must increase efforts and financial support for the new alternative energy sources so as to speed up the replacement of devices in spite of many people's limited purchasing power, and finally iii) manufacturers, who must intensify research and development work in order to create the most efficient and the most economical solutions for clean heating systems.